So, two months seems like the right time to start hyping up a project.
My next album, "Departure", which has been a work in progress since mid-2020, is nearing completion and I want to let you know that it's coming soon. I'm posting the full artwork, courtesy of royalty-free images and a bit of photoshop, the job looks fine to me! (If you're a graphic designer, I'll gladly contact you for some art).
The name, "Departure", means that after this, I'll be departing from music. I feel like my time making music has come to an end, I've been losing my hearing gradually and I'm scared to damage it further. It also feels like I'm out of inspiration and motivation, which has somewhat lasted for years.
I want to thank those who have followed me until the end, as we say, the artist may fade but the creations last forever.
But no worries, the album doesn't sound sad at all!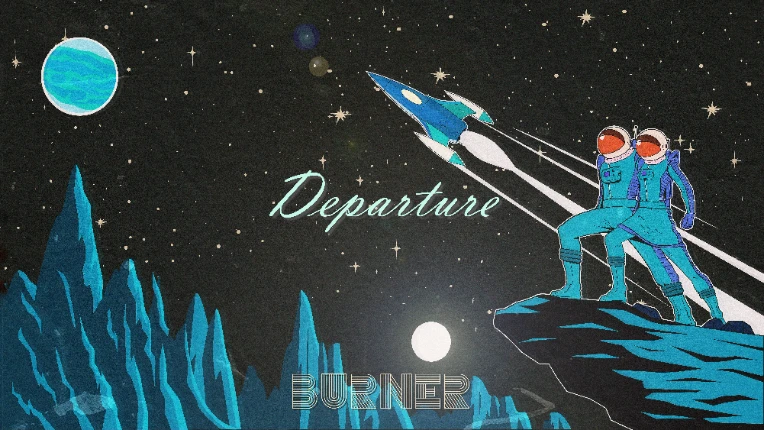 It's very funky, very disco, very groovy, and most importantly, almost exclusively electronic (well except for the guitar parts, it's still plugged into my computer!)
There's also an upcoming single, "Chyren" coming up on streaming platforms! It's already up on YouTube though, check it out !
Thanks for your attention =]
~Burner